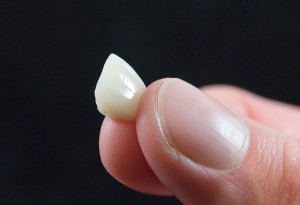 If you are interested in correcting several cosmetic dental flaws for a total smile transformation, our knowledgeable dentist may recommend veneers. Dental veneers are versatile and lasting, giving you a beautiful, natural-looking smile that will last for years. Veneers are extremely thin shells made of porcelain or resin that are bonded to the front of your teeth to give your smile a more aesthetic, uniform appearance. Both porcelain and resin are durable, tooth-colored materials, and Dr. Rachel Meyer will help you choose a shade of porcelain or resin that looks natural and beautiful. We may suggest resin or porcelain veneers to improve the appearance of flaws such as:
Spaces and gaps in between teeth
Darkened, discolored, or stained teeth
Irregularly shaped teeth
Slightly misaligned teeth
Very worn teeth
Cracked, broken, or chipped teeth
Each dental veneer is custom made in a dental laboratory to precisely fit your smile. We can use just one veneer to correct a single flawed tooth, or we can utilize several veneers to give your smile a full makeover. To learn more about dental veneers in Los Alamos, New Mexico, and to set up a personalized cosmetic consultation at our office, please call or visit our practice today. We look forward to helping you achieve the smile of your dreams!